"Shanta bai, aaj aana nahi tha to pehle bataya kyu nahi" , me more frantic than a pizza delivery person reaching a house on the 31st minute to my maid on the phone.
"Maydam, WhatSHHApp kiya than na!"
Of course she had! MAIEE NAIEE AAYEGI! – With an emoji.
Lights, Camera, PING! WhatsApp today has become ubiquitous for all kinds of communication. Scroll through your chats and you will be dishing out responses faster than Brett Lee bowling. .
A "thank you Sir "to the boss, to the colleague who only speaks in emoji's! [Like a cypher for you to decode and respond] and then to your wife who is baffled why you wrote a message to her that says 'Good Job. Well Done! I value your continued contribution'. That's just the start!
And just in case you've recently joined / or a part of a new cross-functional group wondering how you should you go about acquainting yourself, here's a cheat code! Our UnOfficial Guide to the Official WhatsApp Groups!
Rule #1. Koi Good News?
Remember on Office Groups, always share good and happy news. And a new morning is not a good news. So Good Morning doesn't count. What if you have don't have one? Make one. How? Say you had committed a 100 + turnout for your event to the Boss, but the actual turnout is only 5. Take a back shot photograph of the 5 guys who turned up from different angles and share it nevertheless with the words whopping response to event. Create a picture collage (yes keep those collage apps handy).  Don't be that creep that shared 20 pics of the same event one after the other with the notification pings ringing more vigorously than the mandir bells in Deewar!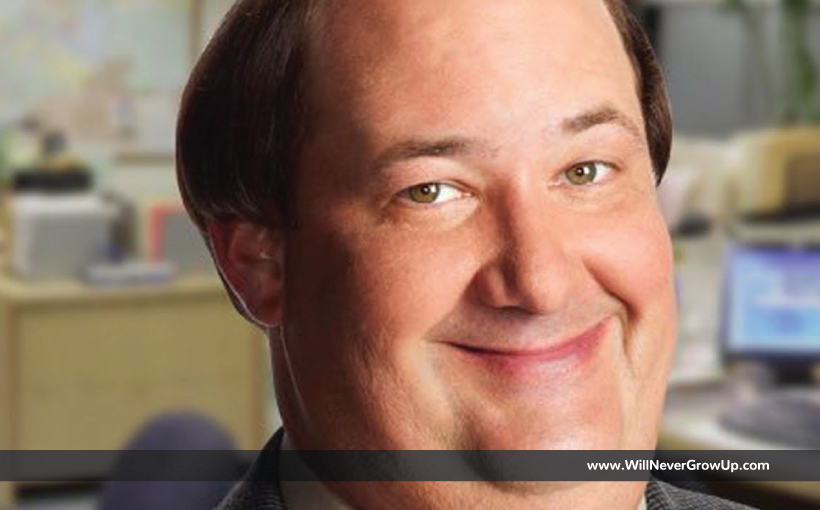 Rule #2. Jaisa
Desh

Group Vaisa Bhesh.

 Always remember that messages are all about the impression so make sure you are part of each group but ensure that you follow the 'code of conduct' as outlined below

A) With CEO, Super Boss, Boss and Team –

CEO (01:02 am): Are we ready for the campaign coming Thursday?

Super Boss (01: 03 am): Yes Sir. Navin is leading it.

Navin Boss (05:06 am): Yes Sir, Deven is fully equipped to handle it.

Me (07:30 am):

Sure Sir. We are all set.

B) No CEO but Super Boss, Boss and Team –

Super Boss (01: 05 am): Navin I hope you heard him.

Navin Boss (05:06 am): Yes Sir, Don't worry. What say Deven?

Me (07:33am):

Yes. Don't Worry.

We are awaiting few approvals.

C) No Boss but team –

Me (09:00 am) –

Scccre#Ed!

Empathetic Fellow Colleague (09: 07) – Approval Friday se pehle nahi aana.

Me (09:08) –

Mujhe pata tha

Lekin garib ko poochta kaun hain

Kaha se karun ab Thursday ko launch

Phir kuch fata to mere pe aayega.

Lag gayi hain!
Basically as a thumb rule, the no of higher authorities in the group should be inversely proportional to your 'clean and hard-working perception' led communication.
 Rule #3.  Raju Ban Gaya Gentleman!
Want to be one? Here's how you can go about it:
Just out of the blue share an article on a weekend. This will cement your reputation as an avid industry follower in the company. Post from smart websites like the Economist, HBR etc.
Check if the highest authority in the group is online before posting messages. You sure know that the highest number of responses for your post will come in only after he has spoken on the group. So just like you would CC the entire world for a one-on-one email, in case you want to have a one -on-one conversation, it is important to have it in the group instead of a private chat.
Brownie points if you schedule posts on Sunday early mornings or on weekdays after office hours!
Your profile photo should be your company logo. Especially on Weekends! Family pictures are not welcome.
Find an innovative aspect to respond. Don't be the 160th guy to write Congratulations on a sales high post.
Rule#4. Doobte ko tinke ka sahara – Emoji!
Loss of words/Awkward situations/ Cornered?
Fikar not. Keep emojis ready. It is a neutral way to show that you've read a message even if you just don't care! But just be careful in your choice of fingers. Between a thumb and a middle finger, lies a career limiting move! Ouch.
Rule#5. On your Mark, Get Set …. Add New Group!
Yes of course! Quickly form a new WhatsApp group for every new project you work on. Do have an inspirational quote [Like Let's do it! Or Team Bonding messages] to show that you care and also that you call the shots! Remain the admin. Never let anyone else become one before you can. That's the trick!
Statutory Warning: If you are already facing any of the above situations, you are in the initial stages of what we call Whatsopia!
Uninstall the app temporarily.
Have something to say? Share your thoughts with us at info@willnevergrowup.com and we shall get in touch with you.