There's nothing quite as beautiful as being recognized for not just the work you do, but also the principles you strive to channel through your work – and internationally at that! From Employer Branding and Talent Consulting to Communications and Design, the entire team at Never Grow Up has been strategizing, ideating, executing and delivering tirelessly to ensure that we make workplaces happier.
Never Grow Up was presented the award for the Best Employee Engagement Service Provider at Asia's HR Vendor Awards, 2019, held at Pan Pacific, Singapore on the 15th of August. Not only is this award a huge honor and milestone, but it is also a testimony to the decade of experience in working with clients across sectors and winning this at an APAC level surely makes it special.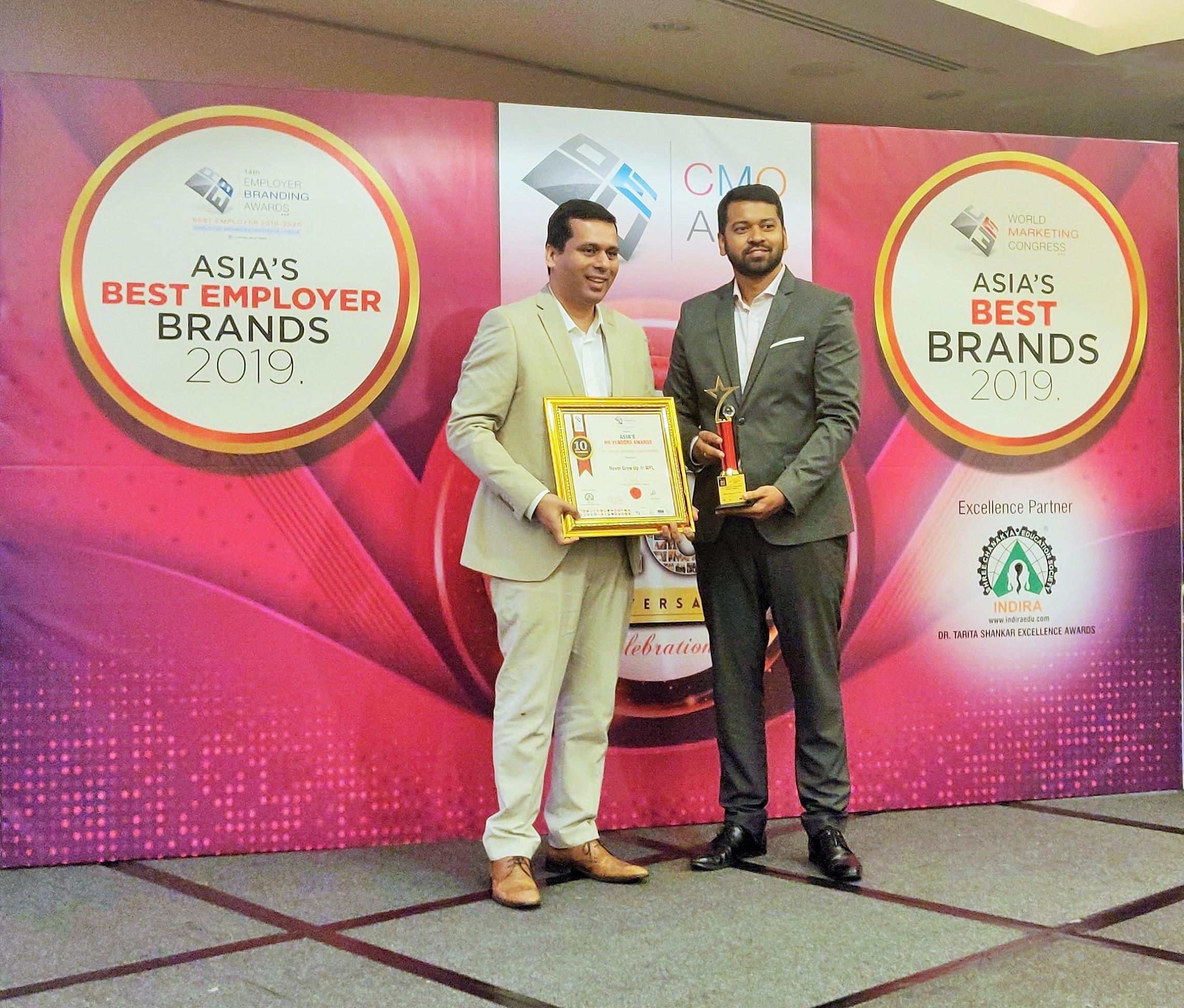 With no two company cultures being similar, our 'people to customer first' approach helps bring about a sense of pride, encourages recognition, strengthens diversity and makes life at work awesome! As our ideas see fruition and our pursuits get rewarded, the most important award for us will always remain the pursuit of happiness at work – of our clients and of our team itself. We've had an incredibly enjoyable and fulfilling journey, and every year feels like we are embarking on another exciting new adventure.
This accolade would not have been possible without the unrelenting support from our clients, team members, partners, and well-wishers and we owe it to them!